DUG - Introduction to Drupal 8 Training Session
Date:
Wed, 06/07/2017 -

12:00pm

to

1:30pm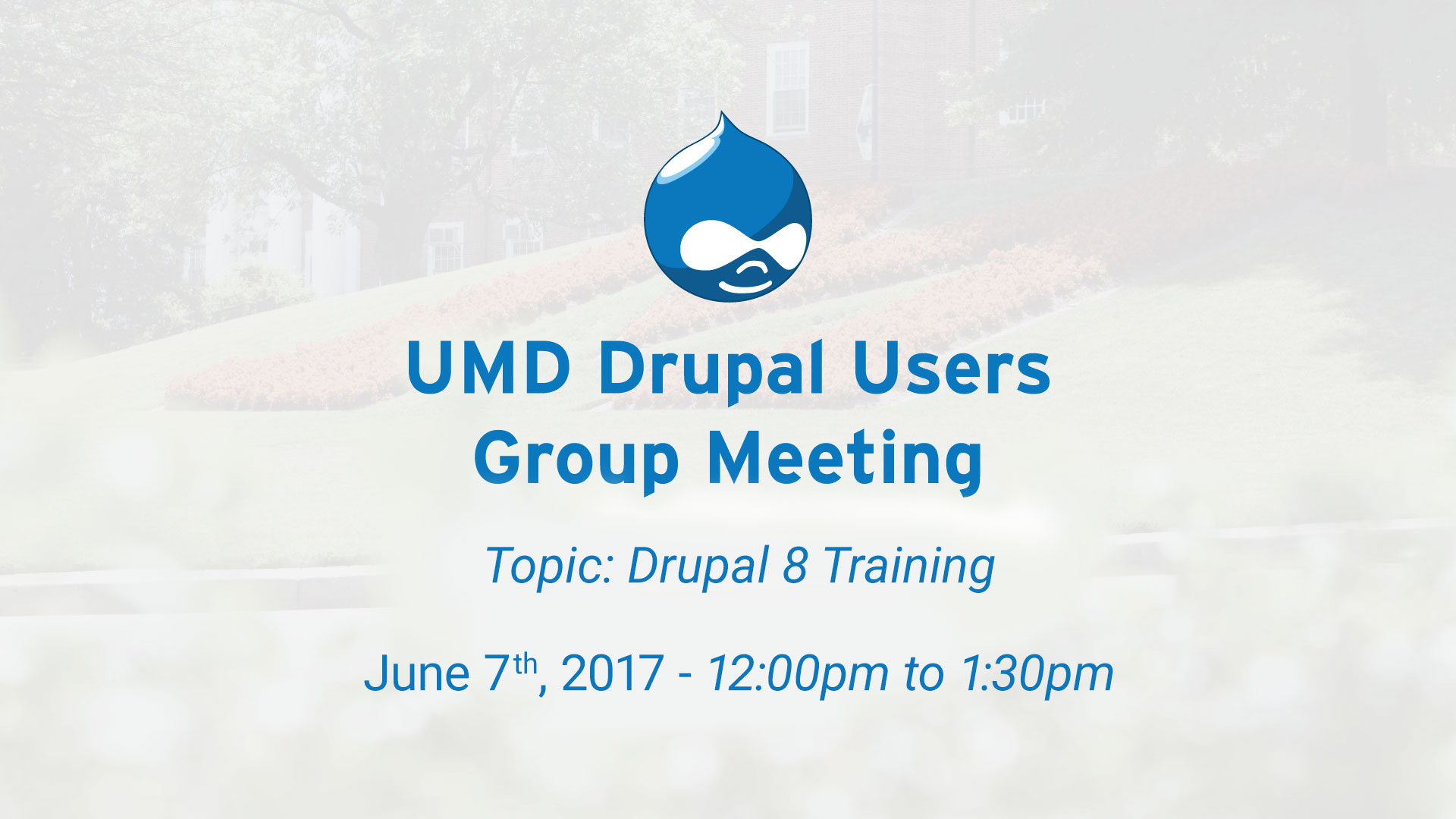 Hello All,
I hope you had a great Memorial Day weekend. Kindly join us on
Wednesday, June 7th, 2017 at 12 noon
in
2115 Tawes Hall
for a much anticipated introduction to 
Drupal 8 training session with David Gallerizzo (Proud Terp!) - CEO of Fig Leaf Software. 
Discussion Topics
Comparison of Drupal 7 and Drupal 8 basic features
Overview of the differences in Drupal 7 and Drupal 8 theming
Overview of the differences in Drupal 7 and Drupal 8 module development
Overview of Drupal 7 verses Drupal 8 architectures
Migration
Q&A
Please use the form below to RSVP for the event.
We are excited about this upcoming discussion and look forward to seeing you!
Michael Kamuiru
N.B. This session has an extended time of 1.5hrs
---
David Gallerizzo's Biography
David (Dave) Gallerizzo is the CEO of Fig Leaf Software, a leading digital agency with an international customer base. He also serves as a member of the Board of Directors. The firm operates worldwide through its major business units including Consulting Services (user experience, application development on mobile and desktop platforms, strategic analysis, and marketing), Technical Training, and Product Resale. The company maintains strategic partnerships with Google, Adobe, Amazon, SalesForce, Sencha, Acquia, EpiServer, Hubspot, Telerik, and Paperthin.
His prior responsibility was as Vice President of Fig Leaf Software's Consulting Services division. This division was responsible for all aspects of the company's services based practices. During his tenure as head of Consulting Services, prior to his assumption of the position of CEO, the division saw yearly substantial growth over a seven year period.
Dave maintains enterprise certifications on the Drupal, Adobe Coldfusion, Amazon AWS, Google Apps, Google Maps, and Google Search Appliance platforms and continues to teach a variety of technical classes on a regular basis, including: Acquia Site Building with Drupal, Acquia Drupal Layout and Theming, PHP for Drupal Developers, Acquia Drupal Module Development, Advanced ColdFusion Development, Administering ColdFusion Servers, Google Apps Deployment, Google Search Appliance Deployment, jQuery, and Developing for the CommonSpot CMS platform.
His academic credentials include a Bachelors of Science in Computer Science from the University of Maryland, with minors in Economics and Mathematics. Dave retired with 24 years of service from the United States Marines Corps, reserve component, in 2011. During his tenure of service he held enlisted and officer ranks, in both the Light Armored Reconnaissance and Combat Engineer fields, and obtained a final rank of Chief Warrant Officer 2.