Submitted by mkamuiru on Tue, 05/30/2017 - 1:17pm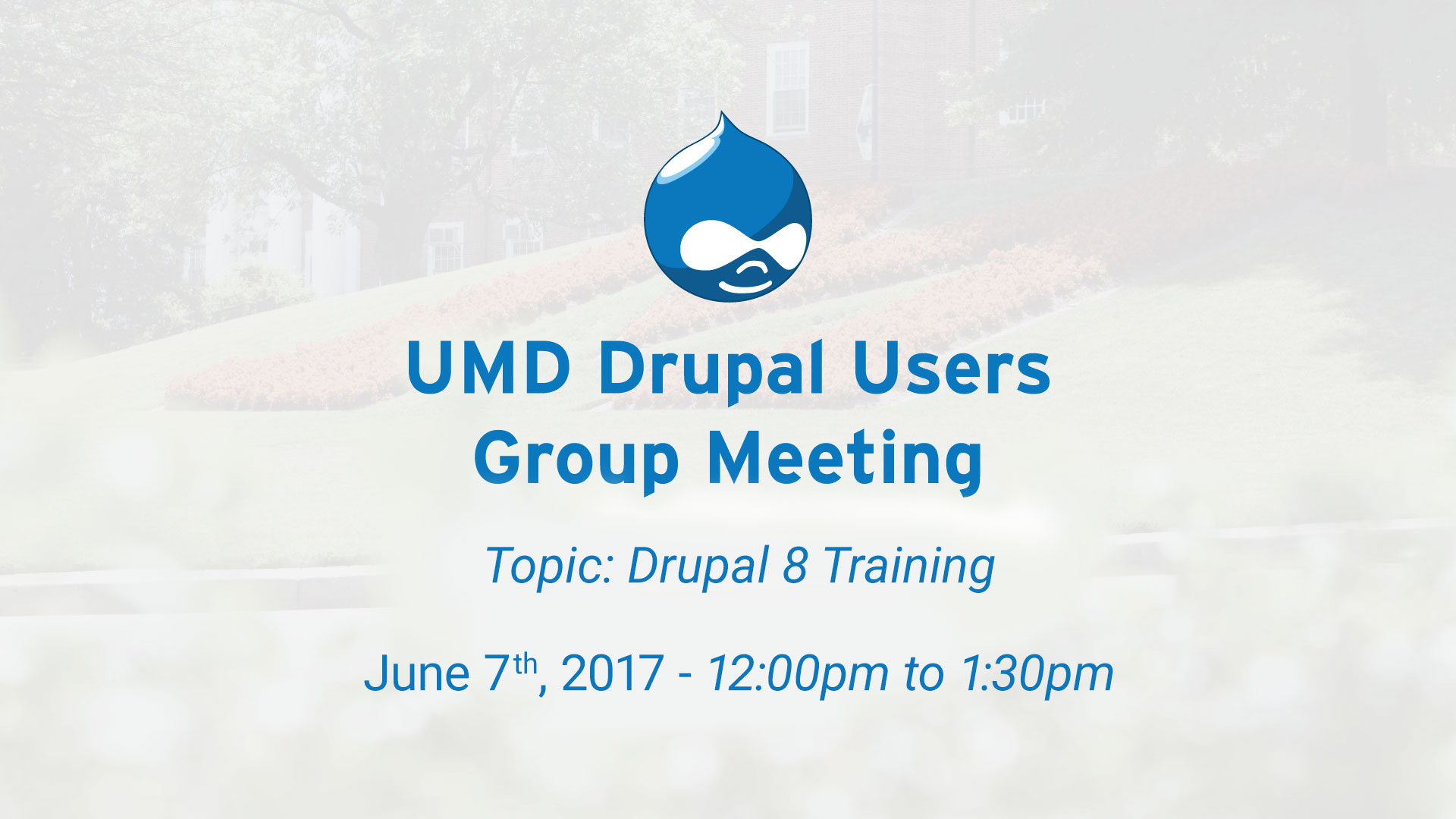 Hello All,
I hope you had a great Memorial Day weekend. Kindly join us on Wednesday, June 7th, 2017 at 12 noon in 2115 Tawes Hall for a much anticipated introduction to Drupal 8 training session with Dave Gallerizzo (Proud Terp!) from Fig Leaf Training. 
Kindly use this
link
to RSVP for the event.
We are excited about this upcoming discussion and look forward to seeing you!
Michael Kamuiru
---
N.B. This session has an extended time of 1.5hrs